About Us
Who We Are
Founded in 2018, we are a digital technology company determined to provide world class software development delivery services. At Governance Automation Solution, we develop innovative and creative products and services that provide total communication and information solutions. With The Government's big plan "Digital Nepal", we are continuously focused on providing IT solutions to various governmental administration like local, district and state level.
Among a plethora of services, web design and development, mobile application development, ERPs, CRMs, e-commerce solutions, business-to-business applications, business-to-client applications, managed hosting are few that we offer.
Governance Automation Solution's business philosophy is to assure the highest quality product, total client satisfaction, timely delivery of solutions and the best quality/price ratio found in the industry.
Our emphasis is on offering a high degree of product user friendliness through a positive, creative and focused company staff.
Services
We Are Offering All Kinds of IT Solutions Services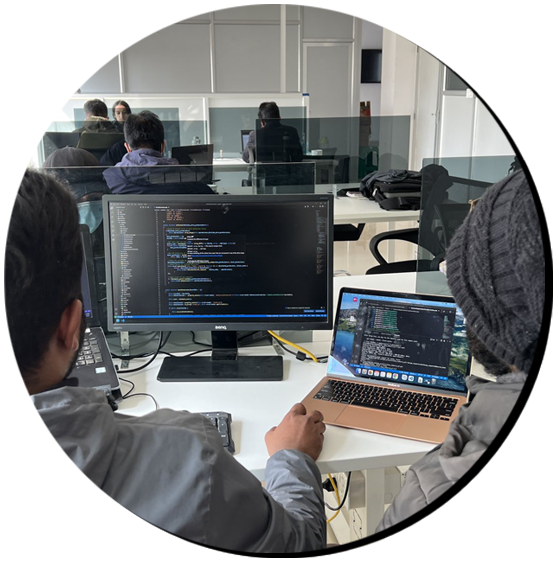 CALL US ON
01-5453280
Have any idea or project for in your mind
call us or schedule a appointment.
Our representative will reply you shortly.

Working Process
Our Working Process - How We Work For Our Customers
1.
Requirements gathering
We define the requirements at this phase. We describe business opportunities and estimate the amount of time and effort required to complete the project. We can assess the technical and economic viability based on this information.
2.
Design the requirements
Collaborate with stakeholders to define requirements once the project has been selected. To demonstrate how new features function and how they will apply to our existing system, we use a user flow diagram or a high-level UML diagram.
3.
Construction/ Iteration
The work begins once the team has defined the requirements. Designers and developers begin work on their project, with the goal of releasing a functional product. The product will go through several stages of development before being released, thus it will have basic, rudimentary functionality.
4.
Testing/ Quality assurance
QA helps in the early detection of flaws and potential bugs in a program during development cycles. It can also assist with concerns such as functionality, performance, and security. This will assure application stability, and also reduce testing efforts once the software is in the hands of users.
Customers can use the software once it has been fully deployed. During this phase, the software development team provides continuous support to ensure that the system continues to work properly and that any new defects are addressed.
We use feedback to discover areas for improvement on a regular basis. After that, we track and address the primary difficulties we encounter in terms of our product and procedures by turning these possible changes into actionable work items.
Message from our Managing Director
Shiva Hari Acharya
We are a digital software company that was founded in 2018 with the goal of providing world-class software development delivery services. We develop unique and creative products and services that provide entire communication and information solutions at Governance Automation Solution. We are always focused on offering IT solutions to various governmental administrations such as municipal, district, and state level as part of the government's large strategy "Digital Nepal."